Our project planning team develops a clear route map for the project from start to finish. We embed ourselves in the client team, working collaboratively to document required outputs, benefits, or deliverables and providing essential direction to each project. By creating WBS /CBS and OBS alignment at the outset, we help drive how the project will be delivered and captured, identifying key resources, tools, constraints and risks.
Scheduling
Planning & Scheduling different phase of the project from engineering phase through out procurement & construction till close-out works. Identifying dates of execution and WBS "work Break Down Structure" for all work packages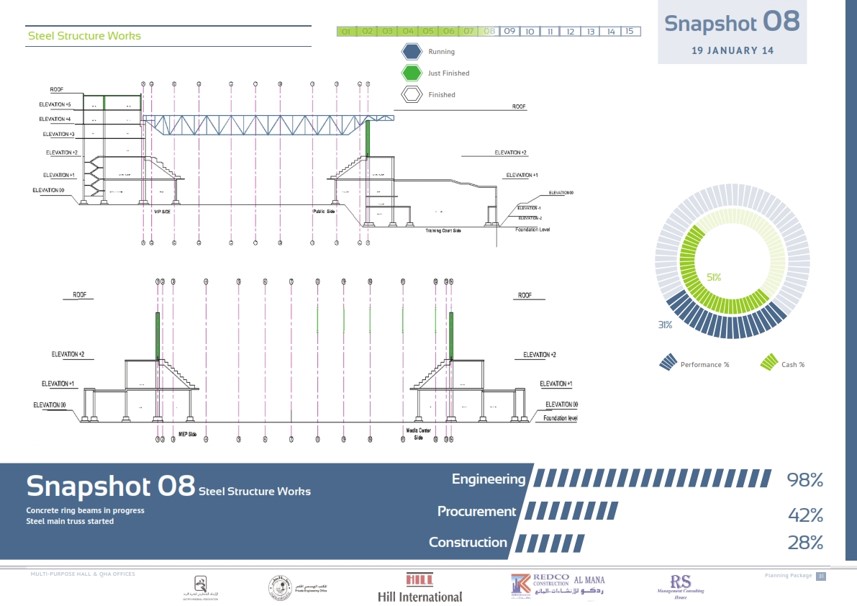 Progress Follow-Up Reports
Progress Follow-Up Reports "weekly Dash Boards comparing achieved progress vs planned. Follow-up engineering & procurement status. Highlighting critical issues for top management.